Baby Sign Language Vocabulary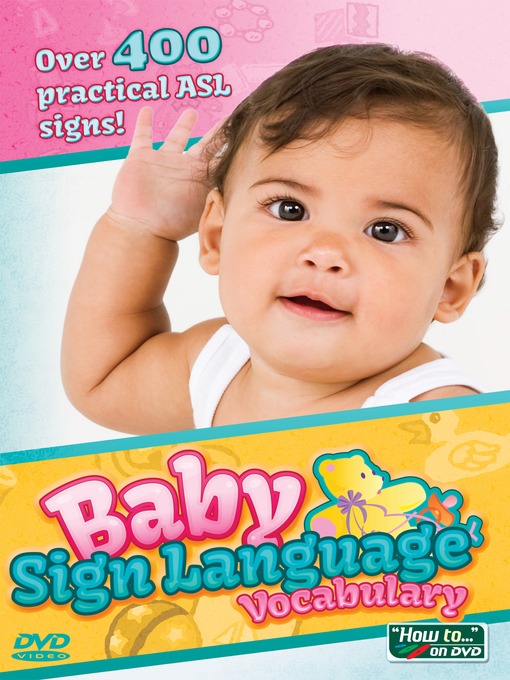 Over 400 practical ASL signs!
Talk to your baby before she can speak! Baby Sign Language Vocabulary covers more advanced signs and is an easy, fun way to learn sign language words and phrases to help you and your baby talk with each other. Help your child avoid the frustration of not being able to express his needs, with signs covering activities, feelings, places, people and more. Quickly find and play each video entry as you teach your child to sign!
Baby Sign Language Vocabulary covers: Activities, Body, Clothes, Descriptors, Feelings, Food, Greetings, Numbers, Time, Vehicles, Home, People, Places, Weather And More!
Features:Easy-to-use interface makes it simple to find and play specific words and phrases
Quickly browse through individual videos or play them all
Communicate with your baby with over 400 practical sign language words
Create a closer bond, reduce frustration and empower your child
21 minutes approximate runtime
All regions encoding
Interactive DVD menus

Total Run Time: 21 Minutes
*The DVD is not included with the digital version of this book.
Copyright holder: Selectmedia