"YOU" / "My Desires Became A Compulsive Drive"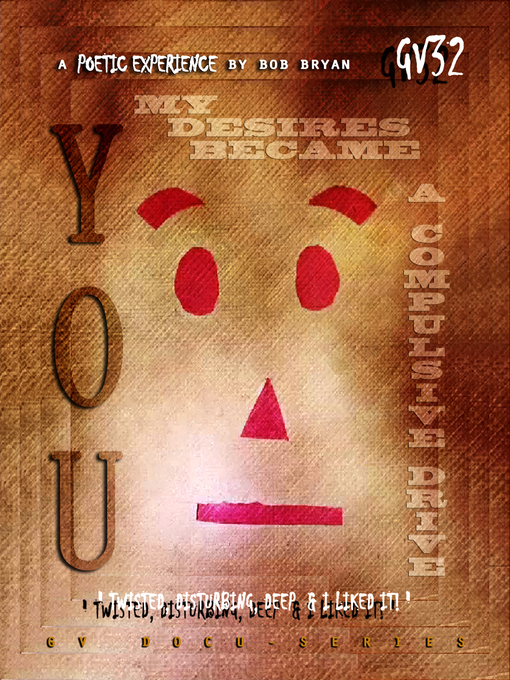 "It's the bright steady drone of 'the voices' y'know...
The endless judgmental cacophony of contradictory streams of muffled personalities that clamor for attention while cohabitating inside my head... driving me crazy!
Reverberating whispering noises competing with each other to Reign... AYE Dominate over "the moment"!
I AM CONFUSED!! Which one to listen to? Which one is ME? Am I all of them? Can I take them all in... at once? Who am I?
This is the Poets' secret dilemma that I share with you.
"YOU" the listener are requested to experience the merged sonic reality of dissonant poetic thoughts clashing together in the reading of this singularly brief, absurdist presentation by Poet / Filmmaker Bob Bryan.
Paradoxically, we implore YOU to confess, empathize and ENJOY!"
Artist: Bob Bryan

Author: Bob Bryan

Director: Bob Bryan

Producer: Bob Bryan