Salto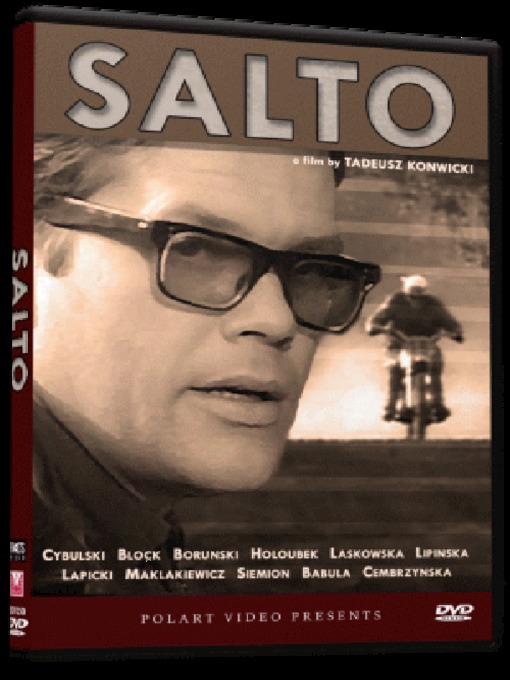 A man hops off a train by the small town.When he begins claiming that he has been there before, the villagers are confused as none of them recognize him. Still one family takes him in; they try to get him to tell about his clouded past, but all he will tell them is that he changed his name from Kowalski to Malinowski to throw off those who would kill him. His presence in town has a strange effect on the community and soon they begin changing. The strange man then miraculously seems to cure two sick children (he also seduces his host's daughter). Later he teaches them the entrancing dance, the salto. Things are going quite well for the enigmatic fellow until ...
In Polish with English subtitles.
Winner of 1967 MFF Edinburg .
Starring: Zbigniew Cybulski, Gustaw Holoubek, Marta Lipinska
Directed by: Tadeusz Konwicki
Running time: 99 minutes
Actor: Gustaw Holoubek, Zbigniew Cybulski, Zdzisław Maklakiewicz

Director: Tadeusz Konwicki