C.A.R.E. CPR (American Standards)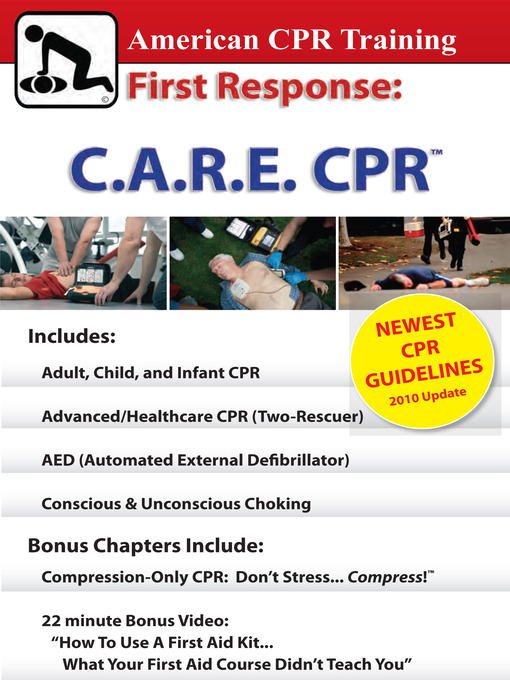 Approved by American Environmental Health and Safety & American CPR Training, this program is the most current and expansive video resource of its kind, featuring the NEW American standards in basic lifesaving skills as set out in the latest Emergency Cardiac Care Guidelines, 2010. Viewers will learn techniques such as Cardiopulmonary Resuscitation (CPR) and how to deal with airway obstructions in choking situations. These important skills are described and demonstrated for the adult, child and infant casualty. This program will also help viewers recognize and treat the signs of Heart Attack and Stroke - America's # 1 killers.
This video also includes sections on AEDs (Automatic External Defibrillators) which are a critical part of the chain of survival, and are being deployed in public places throughout the US. This C.A.R.E CPR video has been developed for both trained and untrained bystanders. It provides simple, yet accurate instructions, and is the most current and comprehensive basic life support video, loaded with additional segments and bonus features.
Includes:
- Adult, Child, and Infant CPR (25 min)
- Advanced/Healthcare CPR (Two-Rescuer) (12 min)
- AED (Automated External Defibrillator) (5 min)
- Conscious & Unconscious Choking (14 min)
Bonus Chapters Include:
- Compression-Only CPR: Don't Stress... Compress! (2 min)
- How To Use A First Aid Kit... What Your First Aid Course Didn't Teach You (22 min)
Producer: Giraffe Multimedia