Von Heute auf Morgen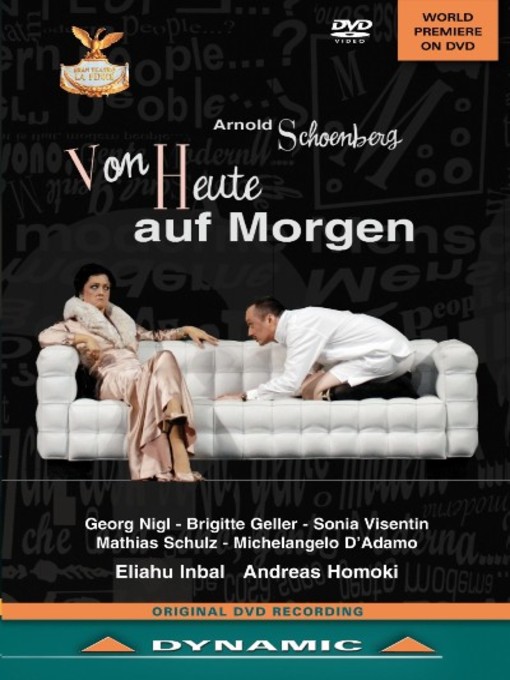 During the later 1920s one response to the muchdiscussed "crisis of the opera" was the exploration of topical themes through the "Zeitoper." Set in the present, usually humorous, and invariably featuring the props and fashions of daily life, the genre enjoyed a brief but heady vogue. In the fall of 1928 Arnold Schönberg was convinced, that he, too, could write a topical opera as successful as those of Ernst Krenek and Kurt Weill, but without adopting, but in fact critiquing the musical styles associated with the genre.
"One ought to feel, or sense, that behind these simple events something else is hidden; that these everyday characters and happenings are being used to show how, above and beyond this simple story of a marriage, the so-called modern, the merely modish exists only from today till tomorrow, from a shaky hand to a greedy mouth—not only in marriage, but no less in art, in politics and in attitudes towards life." (Arnold Schönberg to Wilhelm Steinberg, 4 October 1929)
Schönberg's critique of the genre "Zeitoper" took the form principally of applying his now fully developed and mature twelve-tone method while eschewing the most important musical attribute of the genre, imitation of American dance music and jazz. Clearly Schönberg was confident that the twelve-tone method and his mastery of it were now flexible enough to enable him to write an entirely original popular comic opera.
Composer: Arnold Schoenberg